Photography, Video and Movie production service
Fabrice Gilbert Production provides a comprehensive Photography, Video and Movie production service for clients looking for creativity, innovation, passion, and quality throughout Mexico and France. For 16 years, Fabrice Gilbert has developed a reputation for exceptional Photography & Video work, including projects for the fashion and music industries, as well as extensive commercial work for Universal Music and WAM Publicis.
Two films produced by Fabrice Gilbert have even been awarded at the Cannes Film Festival, which speaks to our dedication to aesthetically unique and captivating style.
Our main offices are located in Mexico and soon in Spain, from which we are able to successfully scout amazing locations for our films and photo shoots. Our extensive infrastructure and dedicated team also allow us to provide a high level of production support across the world, which has increased the range and originality of our locations, resulting in even more opportunities for our clients to get the perfect "look".
We pride ourselves on professionalism, creativity, and flexibility, ensuring that our clients get exactly what they want, without sacrificing the quality or content of any project.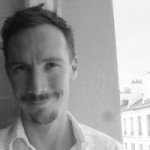 What we offer
Scouting & Location Setup

Multilingual Staff & Material Rental

Hotel & Villas Reservations
Casting adults & kids

Permits for Filming Locations
Customs and Work Permits
Catering
Set Props & Accessories

Private Transports
Awards.
Cannes Film Festival
-Lisa directed by Lorenzo Recio
Unifrance Award
-Le Vacant directed by Julien Guetta
Gras Savoye Award
Quinzaine des réalisateurs- Cannes Film Festival
-On ne devrait pas exister directed by HPG
-By the Kiss directed by Yann Gonzalez
Cesar
-Debout Kinshasa! directed by Sebastien Maitre
Academy Award Nominee
Lutins du Court-metrage
-Le vacant directed by Julien Guetta
Best actor in a leading role: Jean François Stevenin; Best Producer
-De Sortie directed by Thomas Salvador
-Avaler des couleuvres directed by Dominique Perrier
 Nominee
-Lisa directed by Lorenzo Recio
 Nominee
Jean Vigo Award
De Sortie directed by Thomas Salvador
Clermont Ferrand International Film Festival
-Bunker directed by Manuel Schapira
Best Actor: Jacky Ido
-Lisa directed by Lorenzo Recio
Press Award
-Madame directed by Cyprien Vial
-Des enfants dans les arbres de Bania Medjbar
-Qui s'est qu'a tué Jimmy hendrix de Thierry Charrier
Paris tout court Film Festival
-De sortie directed by Thomas Salvador
Best Actor: Thomas Salvador;  Audience Award
Namur Film Festival (Belgium)
-De Sortie directed by Thomas Salvador
Best Movie
Berlin Film Festival (Germany)
-By the kiss directed by Yann Gonzalez
Best Movie
Ebensee Film festival (Austria)
-Des enfants dans les arbres directed by Bania Medjbar
Ours d'Or